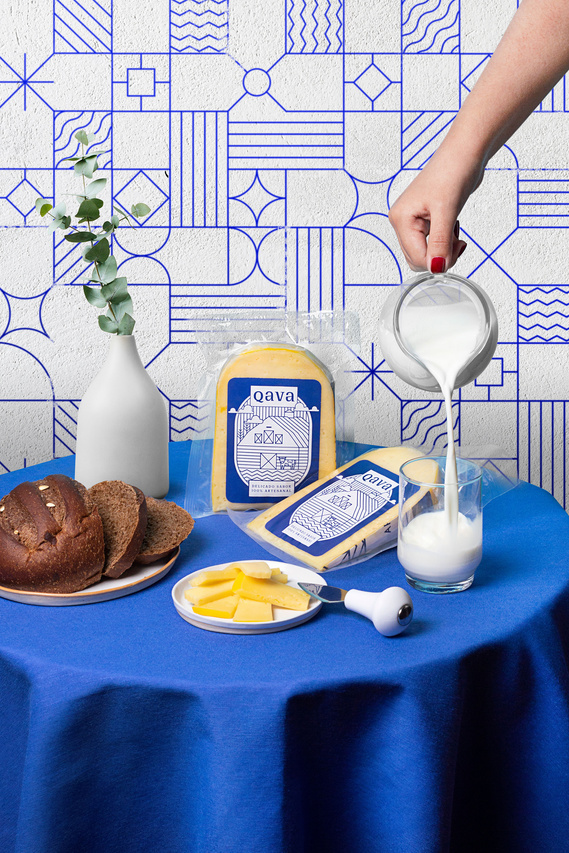 Qava is a new line of dairy products with a natural feel and a unique flavor treaty, becoming an elegant and exclusive brand.
We develop this brand with a modern style full of lines that give it a strong and unique personality. The isotype represents the very place where everything begins.
The image is very versatile, we made the packaging, labels and we also developed a graphic line that adapts to any format and allows the brand to live everywhere.